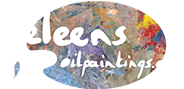 Heleen van Lynden, Painter of dutch landscapes and seascapes
Cursus schilderen
Heeft u altijd al eens willen schilderen, maar bent u daar eigenlijk nooit aan toe gekomen? Bent u bang dat u het niet kunt of heeft u geen tijd om iedere week les te volgen? Dan biedt Heleen van Lynden dé oplossing. Ik biedt u graag gratis online schilderlessen aan, zodat u op weg geholpen wordt op het gebied van schilderen. In deze lessen geef ik u bruikbare tips over hoe u kunt beginnen, hoe het mengen van kleuren in zijn werk gaat. Maar ook hoe u van een schilderij echt iets interessant kunt maken en hoe u ervoor zorgt dat het echt een mooi schilderij wordt. Heeft u hier interesse in? Schrijft u zich dan vandaag nog in en begin direct aan uw schildercursus.
Schildervakantie
Heeft u al enige ervaring in het schilderen? Dan kunt u bij Heleen van Lynden terecht voor een schildervakantie. In deze week zult u meer leren over het schilderen, en maakt u uw eigen unieke werk in uw eigen stijl. We beginnen iedere dag met een kleine instructie en vervolgens gaan we aan de slag. De groep bestaat uit maximaal 14 personen, waardoor u individuele begeleiding krijgt. De ochtend zal in het teken van schilderen staan en de middag kunt u zelf invullen.
Contact opnemen
Al van jongs af aan heb ik een grote liefde voor het schilderen. Na al die jaren volg ik nog steeds cursussen om mijzelf als schilder verder te ontwikkelen. Deelt u deze liefde met mij en heeft u interesse in de cursus schilderen of de schildervakantie, maar heeft u hier nog vragen over? Neemt u dan geheel vrijblijvend eens contact met mij op. Is schilderen niet uw ding, maar bent u wel op zoek naar een mooi schilderij? Ook dan kunt u contact met mij opnemen of de webshop met mijn gemaakte werken bekijken. Ik maak ook schilderwerken in opdracht of u kunt mijn gemaakte werken bestellen in de webshop.