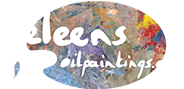 Heleen van Lynden, Painter of dutch landscapes and seascapes
Leren schilderen
Wilt u graag leren schilderen, maar bent u bang dat u het niet kan of bent u er nooit aan toe gekomen? Dan helpt Heleen van Lynden u graag verder. Ik begrijp dat u misschien niet altijd tijd heeft om lessen te volgen en daarom bied ik u enkele gratis online schilderlessen aan. In deze online lessen geef ik je bruikbare tips en antwoorden op vragen als: Hoe te beginnen? Hoe kleuren te mengen? Hoe een schilderij interessant wordt? Het volgen van de online schilderlessen is geheel vrijblijvend en daar zitten dan ook geen verdere verplichtingen aan verbonden.
Over mij
Al sinds de middelbare school heb ik een grote liefde voor schilderen. Vanaf die tijd heb ik vele schilderlessen en masterclasses gevolgd om mijzelf te kunnen blijven ontwikkelen. Naast deze lessen heb ik ook veel geoefend en zo mijn eigen stijl gecreëerd. In mijn webshop vindt u een groot aantal schilderen van hoge kwaliteit. Mijn schilderen hebben altijd een eigen unieke sfeer, net als de ansichtkaarten, postkaarten en kalenders die ik maak. U kunt bij mij niet alleen terecht voor het kopen van mijn werken, maar ik schilder ook graag in opdracht. Dus wilt u graag een bepaald landschap laten schilderen of bent u op zoek naar een mooi schilderij voor op kantoor? Neem eens contact met mij op, dan bespreek ik graag de mogelijkheden met u.
Ja, ik wil graag een schilderij maken!
Het is nooit te laat om iets te leren, dus waar wacht u nog nop? Ook u kunt leren schilderen en een prachtig schilderij maken. Schrijf u vandaag nog in voor de gratis online schildercursus van Heleen van Lynden en ontdek uw talent. Heeft u nog vragen over de schilderlessen of heeft u interesse in één van mijn werken? Neemt u dan gerust eens contact met mij op. Ik sta u graag te woord.