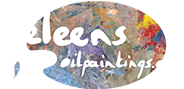 Heleen van Lynden, Painter of dutch landscapes and seascapes
Workshop olieverf schilderen  Tel.06-5066 8945
Wilt u leren met olieverf schilderen? Dan moet u bij Heleen van Lynden zijn. Heleen is een ervaren schilder in het schilderen van landschappen, stadsgezichten, zeegezichten en portretten. De kennis die ik in de achterliggende jaren heb opgedaan wil ik graag met u delen. Daarom biedt ik u schildercursus aan, zodat u de kneepjes van het vak kunt leren. Deze cursus is vooral gericht op de beginnende of  iets gevorderde schilder.
Bent u wat meer ervaren? Dan biedt ik u graag begeleiding aan tijdens een workshop schildervakantie in Katwijk.
Naast deze cursussen kunt u bij terecht voor diverse kwaliteitsschilderijen met een unieke sfeer, die goed tot hun recht komen in uw woonkamer of kantoor.
Waarom kiezen voor een schilderij van Heleen van Lynden?
Wanneer u kiest voor een schilderij van Heleen van Lynden heeft u keuze uit een steeds wisselend aanbod van landschappen, strandgezichten, en soms vogels of stadsgezichten.  Voor portretten verwijs ik u naar www.heleenvanlynden.nl . Naast de verschillende schilderijen die in de webshop te vinden zijn, vindt u daar ook ansichtkaarten, boeken en kalenders. Deze zijn allemaal zelfgemaakt en uniek. Waarom  kiezen voor de werken van Heleen van Lynden?
Hoge kwaliteit schilderijen
Laag geprijsd!
Unieke sfeer van de schilderijen
De oude Hollandse traditie in een 21e eeuws jasje.
Garantie om binnen 21 dagen terug te geven. Gegarandeerd geld terug.
Bent u nog op zoek naar een nieuwe schilderij voor in uw woning of op kantoor? Neemt u dan gerust eens een kijkje in mijn webshop met beschikbaren schilderijen. Hier vindt u al mijn unieke werken die u heel eenvoudig kunt bestellen. Wilt u de werken liever eerst in het echt bekijken? Maak dan eens een afspraak.
telefoon: 06 5066 8945
Dan laat ik u graag mijn schilderijen zien.
Als u wilt, maak ik ook een schilderij voor u van uw favoriete plek.
Heeft u interesse in workshop olieverf schilderen of een doorlopende schildercursus die ik u aanbiedt? Schrijf u dan via deze website direct in en start deze week  nog uw schilderlessen. Wilt u liever eerst wat meer informatie? Neemt u dan eens telefonisch of per mail contact met mij op, ik vertel u graag alles over de mogelijkheden. Tel.: 06-5066 8945