Everybody is loaded nowadays with Christmas wishes and happy new years.
I thought: not from me this time, although I wish everybody the best in the coming year of course!
I spent my free time making winter pieces, for coming in the mood. If we see rain outside in January, a bit of snow and ice on the open waters and the field must do the rest.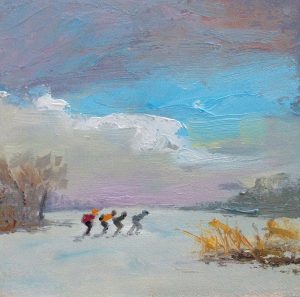 Okay, I didn't go outside for painting, just photographing. Although the colors you must keep in mind… the photo gives you not that..