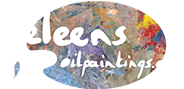 Heleen van Lynden, Painter of dutch landscapes and seascapes
Schilderij strandtafereel
Bent u op zoek naar een schilderij van een strandtafereel? Kies dan voor een olieverfschilderij van Heleen van Lynden. Heleen van Lynden is een ervaren schilder in het schilderen van zee- en strandgezichten en biedt naast haar eigen schilderwerken ook schildercursussen aan. Bijvoorbeeld een schildervakantie in het mooie Frankrijk waar u de techniek, van schilderen met olieverf, leert van Heleen van Lynden haarzelf.
Olieverfschilderijen van Heleen van Lynden
Bij Heleen van Lynden bent u op het juiste adres wanneer u een kunstwerk zoekt met een landschap, stadsgezicht of een schilderij met strandtafereel voor bijvoorbeeld in uw woonkamer of keuken. Heleen van Lynden is een ervaren schilder: al van jongs af aan schildert ze en nog steeds na al die jaren volgt ze cursussen om zich verder te ontwikkelen als schilder. In de webshop is een groot scala aan olieverfschilderijen te vinden. De olieverfschilderijen die zij maakt zijn altijd van een hoge kwaliteit. Daarbij zorgt zij dat ieder schilderij zijn eigen unieke sfeer heeft. Ook voor ansichtkaarten, postkaarten of kalenders kunt u bij haar terecht.
Contact opnemen
Wilt u ook zo'n mooi schilderij van een strandtafereel in uw woonkamer of kantoor? Dan kunt u contact opnemen met Heleen van Lynden. Zij is telefonisch goed te bereiken en beantwoordt graag al uw vragen persoonlijk. Voor het totale aanbod aan schilderijen, kunt u een kijkje nemen in de webshop. U kunt ook een schilderij in opdracht laten maken.