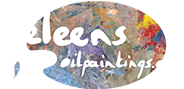 Heleen van Lynden, Painter of dutch landscapes and seascapes
Schilderijen met olieverf kopen
Bent u op zoek naar schilderijen met olieverf? Kijk dan eens tussen de olieverfschilderijen van Heleen van Lynden. Ik ben een ervaren schilder in het schilderen van zeegezichten, landschappen en portretten. Van jongs af aan ben ik al actief in het schilderen en heb ik verschillende cursussen en masterclasses gevolgd om zo mijn schilderkwaliteiten te verbeteren en mijn eigen stijl te ontwikkelen. U kunt bij mij niet alleen terecht voor het kopen van één van mijn werken, maar ik biedt u ook online schilderles of een schildervakantie aan. Zo kunt u ook uw eigen schilderkwaliteiten verbeteren.
Schildervakantie van Heleen van Lynden
Voor schilders die al enige ervaring hebben biedt ik een schildervakantie aan. Deze week zal in het teken van schilderen staan. We beginnen iedere dag met een kleine instructie en vervolgens gaan we aan de slag. De groep bestaat uit maximaal 14 personen, waardoor u individuele begeleiding krijgt. U bepaalt zelf de stijl waarin u schildert en maakt zo uw eigen unieke werk. De ochtend zal in het teken van schilderen staan en de middag kunt u zelf invullen. Heeft u interesse in de schildervakantie? Maak dit dan aan mij kenbaar, dan houd ik u op de hoogte wanneer u zich op kunt geven.
Meer informatie
Dus wilt u graag een olieverfschilderij kopen Kies dan voor een schilderij van Heleen van Lynden: een ervaren schilder die gespecialiseerd is in het schilderen van landschappen, stadsgezichten en zeegezichten. Of u nu op zoek bent naar een mooi schilderij zoekt voor in uw woonkamer, de keuken of uw slaapkamer. Ik maak het graag voor u. Al mijn schilderijen zijn uniek en van hoge kwaliteit. Heeft u nog vragen over mijn werken? Neemt u dan gerust eens contact met mij op door te bellen naar 06 – 50 66 89 45 of stuur een mail naar heleenvanlynden@xs4all.nl. Ik vertel u graag alles over de mogelijkheden die ik u te bieden heb.