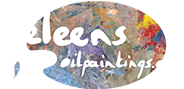 Heleen van Lynden, Painter of dutch landscapes and seascapes
Een schilderij van olieverf is een prachtig stukje kunst voor in uw huis. Bent u op zoek naar schilderijen met zeegezichten in olieverf?   Heleen van Lynden: een ervaren schilder in het schilderen van zeegezichten. Ze schildert het liefst en plein air (op locatie). Zij biedt diverse kwaliteitsschilderijen van zeegezichten met een unieke sfeer die goed tot hun recht komen in iedere woonkamer of kantoor. Diverse lijsten zijn verkrijgbaar.
Waarom een schilderij van Heleen van Lynden?
Wanneer u kiest voor een zeegezichten olieverf schilderij van Heleen van Lynden, kunt u kiezen uit een assortiment aan zeegezichten, maar ook aan landschappen, stadsgezichten, portretten en koeien. U bent bij haar tevens verzekerd van de volgende pluspunten:
Hoge kwaliteit schilderijen
Unieke sfeer van de schilderijen
'Ready to hang" door het leveren van bijpassende lijst naar keuze.
Garantie binnen 21 dagen ruilen of geld terug.
Ook voor ansichtkaarten, kerstkaarten of kalenders of boeken kunt u bij haar terecht. In de webshop vindt u het actuele aanbod aan schilderijen. Of neem contact op indien u een schilderij in opdracht wilt laten maken.
Contact opnemen
Heeft u interesse in een zeegezichten olieverf schilderij van Heleen van Lynden? Bekijk dan de schilderijen in de webshop. Zit er een schilderij tussen dat u graag eerst wilt zien? Neem dan contact op om een afspraak te maken om het schilderij te bekijken. Indien u vragen heeft, kunt u ook Heleen van Lynden altijd goed bereiken per telefoon: zij beantwoordt graag persoonlijk al uw vragen.